This Week At Renovation
LEGACY SUNDAY IS THIS WEEK! 
With the Christmas halftime show behind us, i.e., Thanksgiving, and our Fall semester of Small Groups headed into its last week.  All our attention turns towards the amazing month of December we have as a community. Our first-ever Legacy Sunday is this Sunday. There is so much going on with the day. From a look back at what you have accomplished this year, interview with local community leaders, and so much more. You want to experience this with your community, trust. 

Also, we have a whole holiday schedule for all holiday events. You can check those out below. Because I love you, there is a TL:DR (Too Long. Didn't Read).
Love Yall.
– Pastor Doug
Legacy Sunday 
At the beginning of this year, as a church set out to accomplish many things in our community. From our first-ever marriage conference to our first Serve Day and public launch. You can see it all here, Vision 2022 – (make the words Vision 2022 a link) [https://www.renovationchurch.com/vision-2022/} 
The question is we should ask ourselves, how did we do? On December 4th, Legacy Sunday, we will look back at all that we accomplished this year and some powerful opportunities that have surfaced to serve our city. 
Expect that day to be a bit different than normal… whatever normal is for us. 
Legacy Sunday, December 4th @ 10:00a & 11:45a 
A Jazzy Christmas Is The Best Christmas 
Many things are true about Renovation Church; one of the truest is our collective love of music. Last Christmas, we decided to look at the redemptive threads and history surrounding our favorite Christmas songs. We are continuing that tradition this year with a bit of a twist. This year, we are putting a jazz spin on the Christmas songs and several other surprises that will make this a unique community experience. 
Jazz Christmas begins Sunday, December 11th @ 10:00a & 11:45a
You might ask yourself, "I love that pastor, but what about Christmas Day? It's on a Sunday."
I hear you, and my immediate response is, "Don't you love Jesus?" But I only respond that way because I am full of mischief. 
We believe in being present with family and friends on Christmas morning. We got presents to open, French Toast to make, and parents to see. So to celebrate Christmas together, we will have corporate worship on Christmas Eve @ 6:00p. 
Yes, that means that Sunday, December 25th, we will NOT have in-person corporate worship. Pastor Léonce has recorded a special family devotional that will be available on our Youtube page. 
"So what about the next Sunday, Pastor? It's New Year's Day!"
Have you ever heard of a watch night service? 
I'm just playing. We will NOT have in-person corporate worship on Sunday, January 1, 2023. In its place, Renovation Online will have a pre-recorded stream at 10:00a and be available on-demand after that on our Youtube page. 
For those of us who like bullet points, let me recap
Jazz Christmas begins Sunday, December 11th. 
Jazz Christmas Ugly Christmas Sweater Sunday, December 19th. 
Jazz Christmas Eve Gathering @ 6:00p
Christmas Day: No in-person corporate worship
New Year's Day: No in-person corporate worship. Renovation Online exclusively. 
Provide our low-income families in Cobb with the opportunity to celebrate the holiday season!
Donate by December 4th…
for your toys to go to the Mission 1:27(https://www.mission127.ngo/ ) Christmas Market where they come alongside local families in and around Cobb County who desire to provide for themselves and experience the joy of selecting gifts for their children rather than receiving a handout.
Ways to participate
Have your child(ren) select something they themselves might like and drop it off with us in the lobby on Sunday before or after both services (if purchasing a doll, multicultural dolls to reflect the families receiving them are greatly appreciated) 

Buy something on their Amazon or Walmart gift list/ Donate to their paypal at this link

https://www.mission127.ngo/mission-127-christmas-market

.
Donate from December 4th-18th…
for your toys to go to the Mom Community(https://momcommunity.org/). The Mom Community is a residential program for young moms to provide a Christ-centering and loving environment with supportive services.
Way to participate
Purchase a toy suitable for children ages 1-5 and drop it off with us in the lobby on Sunday before or after both services
Weekly Goodness To Help You On Your Journey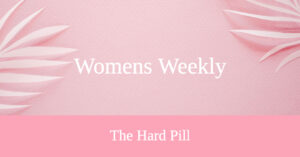 Obedience – The Hard Pill by Hope Kirkendall
Wow, you're still here? I thought the title alone may have scared you away. Obedience is a dirty word in our culture, we celebrate the rule-breakers, but we conflate anarchy with pioneering. We see that some rules were meant to oppress, and we throw out the whole rule book! 
I have to tell you, up until recently, when I read scriptures like the one below, I couldn't wrap my mind around the joy David expresses… God's law? The exuberance over… God's regulations? Surely people were different back then…
For Your Kids & Students
Pre-K
Elementary

Motion Students